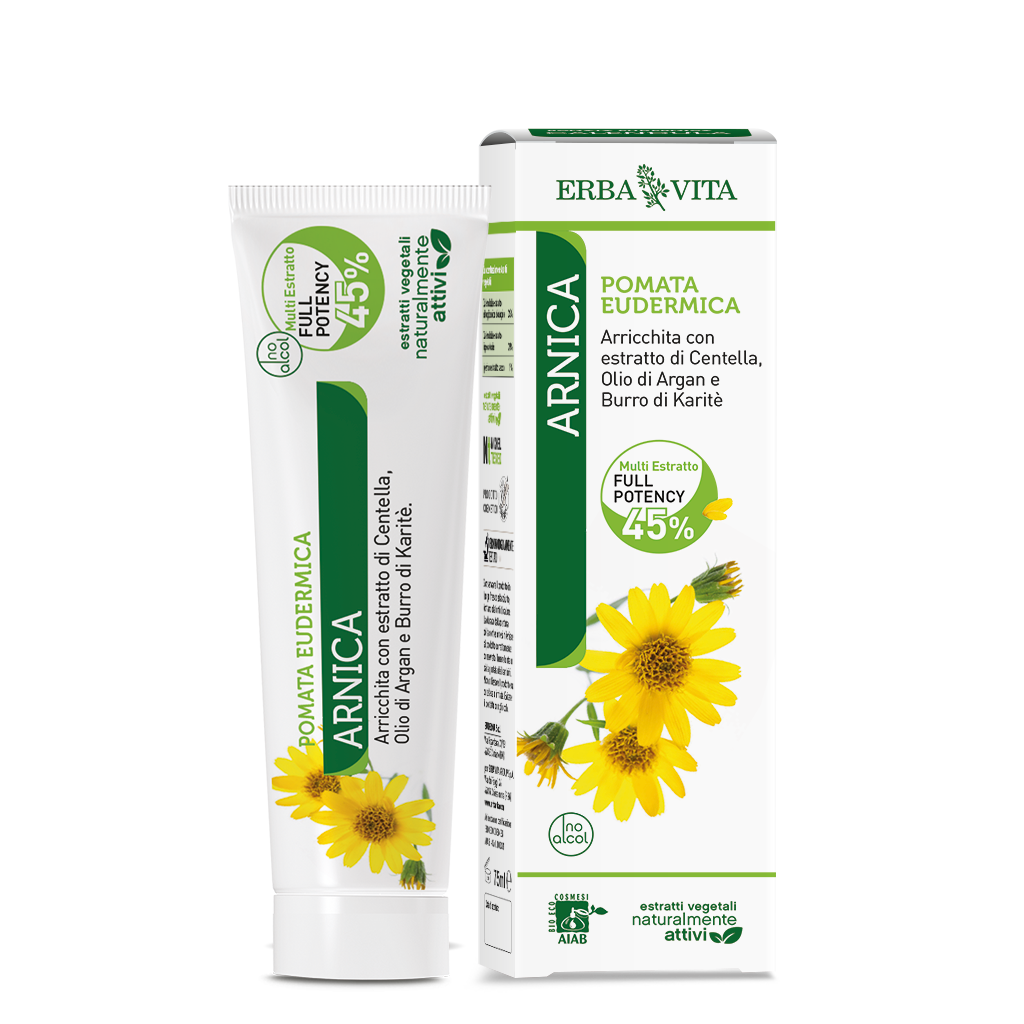 EUDERMIC OINTMENT ARNICA
Based on Arnica and Gotu Kola.
With an emollient and soothing action, it exerts an immediate
calming effect on the affected area. Suitable
for every age; promotes the re-absorption of bruises
and is perfect for a functional recovery in sportspeople
and in case of the painful syndrome caused by traumas
and contusions.
Pack: 50 ml