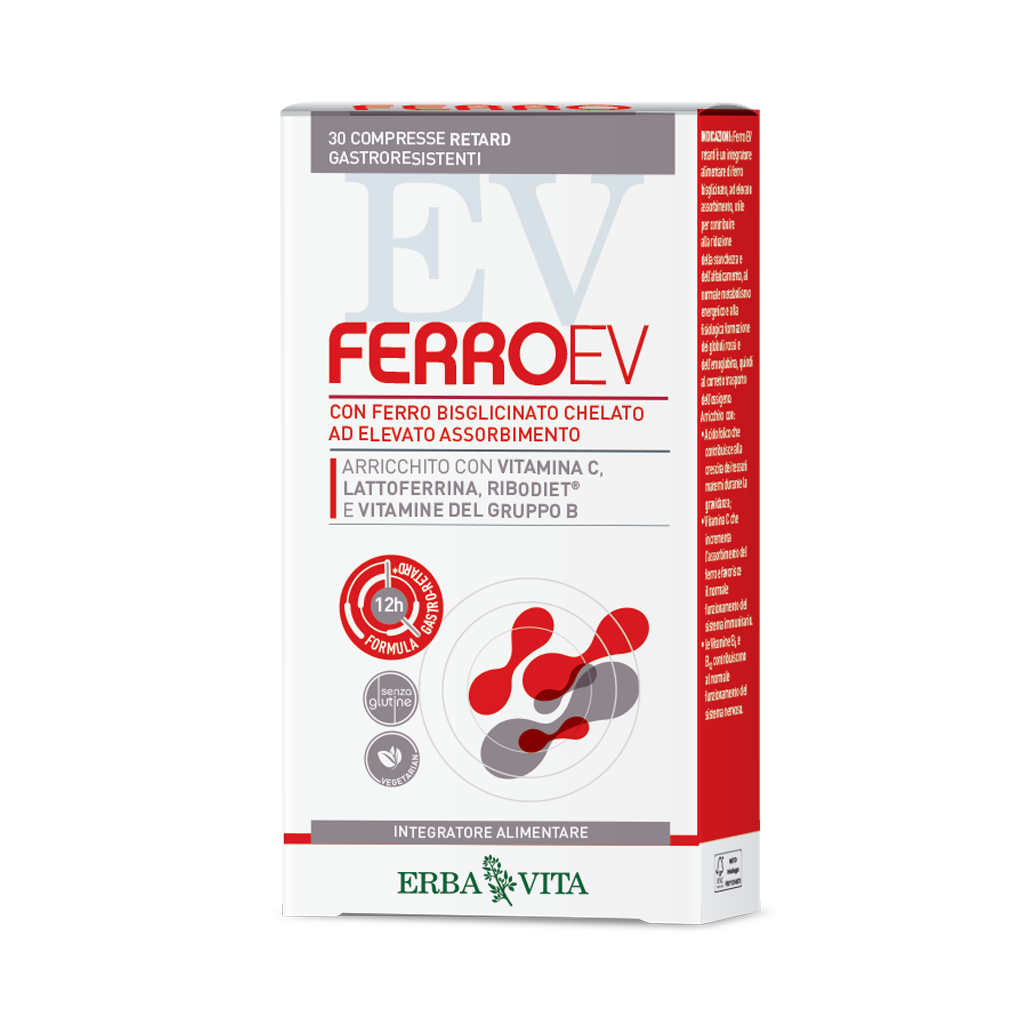 FERRO EV RETARD
With highly absorbed chelated bisglycinate iron.
GASTRO-RETARD technology: 2 hours of gastroresistance, for
greater gastric tolerance +10 hours of prolonged release, for
gradual absorption.
Useful to contribute to the reduction of tiredness and fatigue, to
normal metabolism energy and the physiological formation of red
blood cells and hemoglobin, then the correct oxygen transport.
Pack: 30 tablets in blister pack