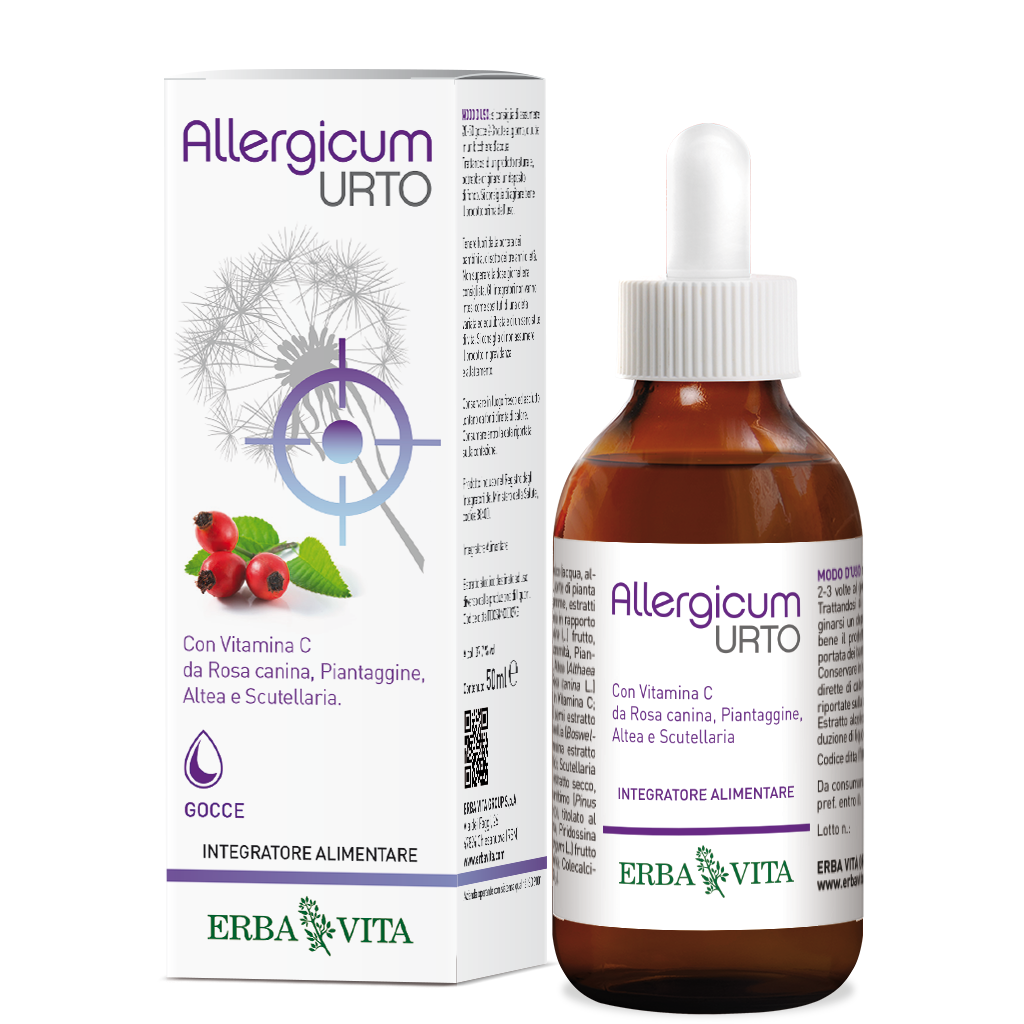 ALLERGICUM URTO DROPS
Useful in case of acute crisis, for preparing for seasonal disorders and to modulate inflammation caused by food. Based on plant extracts, B group vitamins and Vitamin
C, which help support the immune system, promote the health of the mucous membranes and alleviate allergies. Suitable for children.
Pack: 50 ml